McKenzie Health System's "Healthy Living…Together" Delves into Gut Health and Nutrition on July 20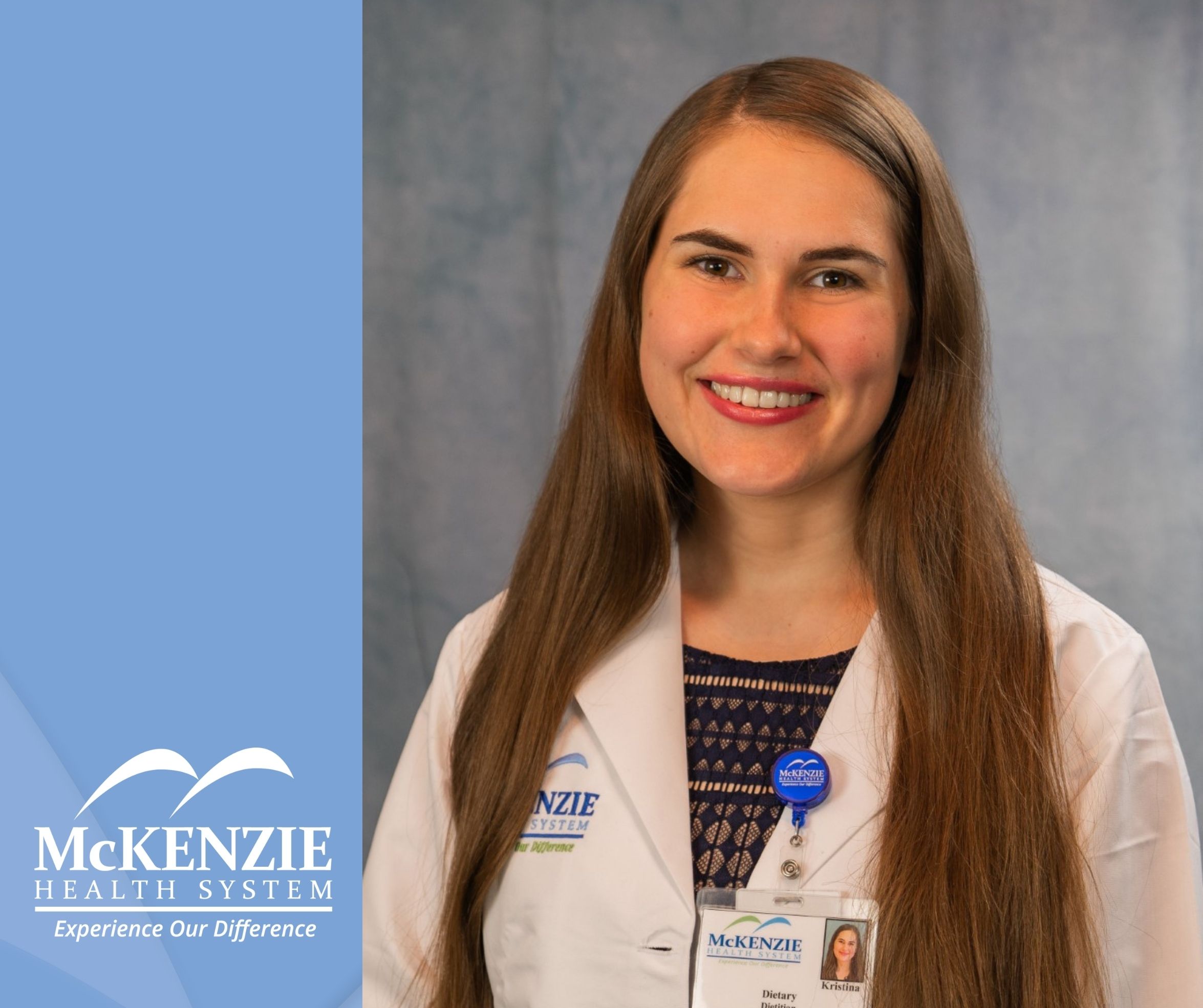 What is a healthy "gut?" And how can nutrition play a role in gut health and overall health? Discussing the importance of a balanced diet and sharing tips to support better overall health, McKenzie Health System's next virtual "Healthy Living…Together" seminar on July 20 will welcome Kristina Myers, McKenzie Health System Registered Dietitian, for a session on "Gut Health and Nutrition."
The live webinar is free, and participants will have the opportunity to watch via Zoom or call in via phone; it will also be recorded and shared via McKenzie Health System's YouTube channel and Facebook page. Speakers will be on video so participants can see and hear them; participants will be able to type interactive questions and comments for the Q&A discussion.
"Many of us have used the phrase 'listen to your gut' and this special session is all about doing just that, with smart nutrition and wellness strategies to support your health inside and out," said Louise Blasius, LMSW, LPC, Director of Human Services at McKenzie Health System and Healthy Living Together Chair. "We are thrilled to have Kristina share the latest information on good gut health as well as simple strategies for healthier living."
Community members can register for each free event at 810-648-6117 or www.McKenzieHealth.org/Healthy-Living-Together
Additional dates and topics include:
· August 17, Kids Can Cook, Too - Carol Bublitz, Nutrition Instructor, Sanilac
County MSU Extension
· September 21, Parenting 101 - Great Start Collaborative-Sanilac and Partners
· October 19, Medicare - Louise Blasius, McKenzie Health System Director of
Human Services
· November 16, Let the Snow Fall, Not You! - Sandra Martin, Senior Services and
Louise Blasius, McKenzie Health System Director of Human Services
· December, Step into Fitness - Sanilac County fitness experts – videos will be shared throughout the month
Healthy Living…Together is a project developed by McKenzie Health System in collaboration with the Sanilac County Health Department, MSU Extension, Great Start Collaborative - Sanilac and Sanilac County Community Mental Health.