McKenzie Health System Welcomes Central Michigan University Medical Student Melanie Mrozek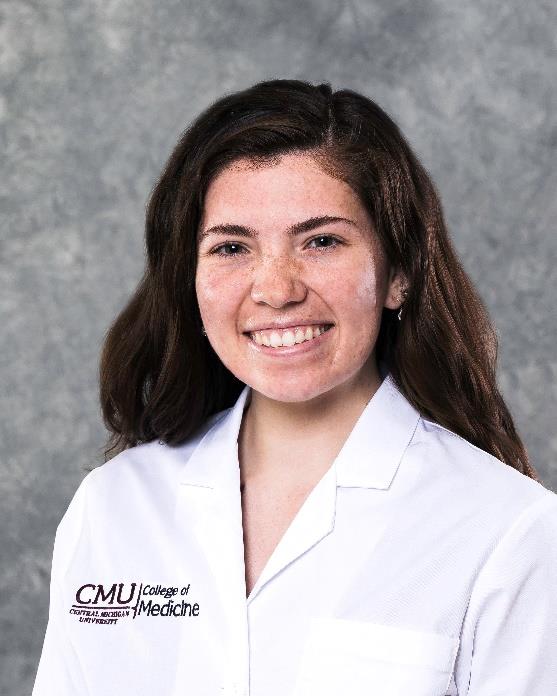 As part of its ongoing partnership with Central Michigan University's (CMU) Comprehensive Community Clerkship program, a part of the CMU Medical School, McKenzie Health System recently welcomed medical student and Sandusky native Melanie Mrozek. CMU's College of Medicine has a strong emphasis on rural and medically underserved regions, and this clerkship gives medical students the opportunity to gain essential experience in a rural setting.
Mrozek will be working with Dr. Mark English, a family healthcare provider who specializes in internal medicine and cares for patients in both Sandusky and Port Sanilac, through October. She earned her undergraduate degree in Psychology and Spanish from Central Michigan University and enjoys yoga, volleyball and roller skating in her free time.
"We are delighted that Melanie will be joining our team and reconnecting with her hometown for the next several months. We believe these clerkships provide a wonderful hands-on opportunity for students to expand their knowledge and experience while giving our community and team the chance to contribute to the next generation of excellence," said Steve Barnett, President and CEO of McKenzie Health System.
CMU's Comprehensive Community Clerkship program is a 20-week medical education experience in underserved rural and urban communities in Michigan, with exposure to community-based primary care adult medicine, pediatrics, women's health, emergency medicine, inpatient care, and surgical care. To learn more about McKenzie Health System, visit www.McKenzieHealth.org.