McKenzie Health Services Celebrates National Reading Month with Coloring Contest
Celebrating the legacy of Dr. Seuss and National Reading Month, McKenzie Health System is hosting a coloring contest designed to inspire creativity among the earliest readers. Each March is designated as National Reading Month in honor of Dr. Seuss' birthday with the goal of motivating Americans of all ages to read every day. All family healthcare clinics at McKenzie are participating in a coloring contest with prizes based on random drawings from all submissions at the end of March.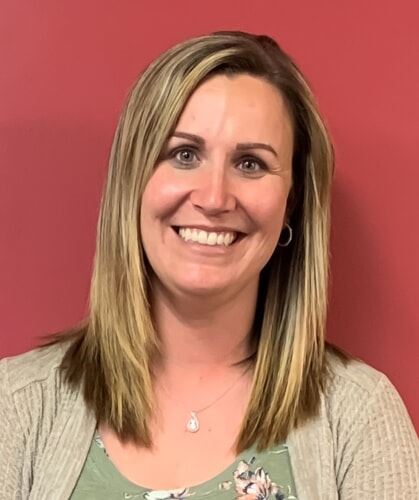 ​Heather Chambers, BSN, RN, Director of Healthcare Practices
"Reading is healthy for the mind and good for the soul, and it's also a lot of fun, which is why we love sharing in the joy of National Reading Month each year," said Heather Chambers, Director of Healthcare Practices at McKenzie Health System. "When you read, you not only learn new things and escape to another world, you can also increase your cognitive function, memory, vocabulary and empathy while decreasing stress levels, which is pretty amazing."
The contest is open to kids up to age 10 and can be completed anytime during the month of March. The coloring sheet can be picked up at any McKenzie healthcare office in Croswell, Peck, Port Sanilac or Sandusky; simply take a picture of the finished sheet and upload it to https://www.mckenziehealth.org/2022-Color. Entries will be shared on the system's Facebook page and winners will be selected by random drawing. For more information, call 810-648-6127.
With a commitment to encouraging reading all year long, several McKenzie family healthcare providers also participate in "Reach Out and Read," a national program which leverages the power of parents as well as the influence of children's healthcare providers to help prepare Sanilac County's youngest children to succeed in school. Through the program, providers give away books to patients ages six months to five years and encourage families to read together.
In addition, the Sanilac County Community Foundation has partnered with Dolly Parton's Imagination Library to provide FREE books to every child in Sanilac County from birth through age 5. Parents can register at www.imaginationlibrary.com to receive an age-appropriate book mailed directly to their child every month, at no cost.
To stay up-to-date on programs offered by McKenzie Health System, visit www.McKenzieHealth.org and "like" the organizations Facebook page at www.facebook.com/McKenzieHealthSystem.