Eat This, Not That: Holiday Edition
Category: LiveSmart
Posted On:
Written By:

Baldwin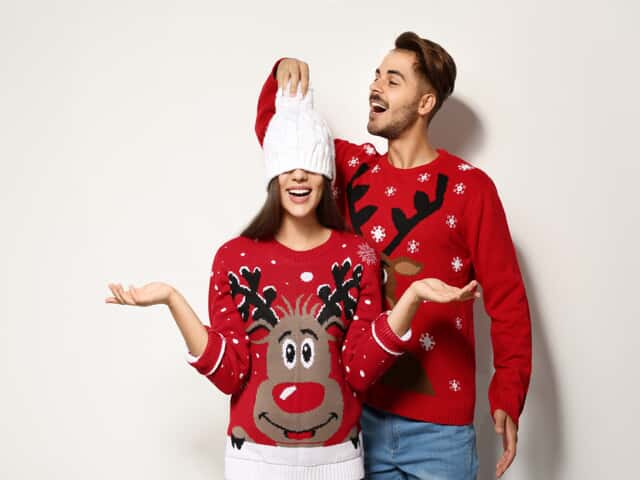 These swaps help you make better food choices while still enjoying holiday festivities.
It can be overwhelming to navigate the many parties, gatherings and festive meals that occur during the holidays while trying to stick to a healthy eating plan. Although many people give themselves some leeway during this time of year to enjoy holiday favorites, it can be a slippery slope if you allow yourself to eat with reckless abandon.
The key to maintaining control over your diet during the holidays is to allow yourself an occasional indulgence or splurge, while trying to make good choices most of the time. Survey the food offered at any shindig and select the one or two things you just "have to have," enjoy a small portion and eat it mindfully, and then stick to healthier food choices for the remainder of the day.
Here are some better-for-you swaps to keep in mind this holiday season:
Dip wisely. The dips and dippers you eat a party can make or break your healthy eating goals. Opt for dips like hummus or bean dips, which contain protein and fiber, instead of cream cheese or sour cream-based dips. Salsa is a low-calorie, low-fat option. Guacamole, although calorie-dense, features healthy fats from avocado. As for dippers, stick to veggie sticks or whole wheat crackers instead of chips or crackers made from white flour.
Survey the sides. Side dishes can be super healthy (think steamed or roasted veggies) or a major indulgence. Instead of sweet potato casserole, enjoy a baked sweet potato sprinkled with cinnamon or drizzled with a bit of maple syrup. Opt for whole grains such as farro, quinoa, wild rice or barley for some added fiber. Skip the veggies doused in butter and instead enjoy a side salad (but go light on the dressing).
Keep liquid calories in check. More socializing often equates to more alcohol, but calories in drinks can really add up and too much alcohol can have negative health effects. Instead of drinking high-calorie drinks like egg nog or sugary mixed cocktails, opt for a glass of red wine, champagne or a wine spritzer. Whatever you drink, alternate each alcoholic drink with a glass of water or plain seltzer.
Watch those hot drinks, too. From hot cocoa to lattes, some hot beverages can be nutritional nightmares. Many are loaded with sugar, fat and calories—they may contain even more than a meal or dessert! Instead, opt for a warm cup of herbal tea or plain coffee. Cinnamon tea may curb sweet cravings. Chamomile tea may help you relax. And espresso may be the perfect way to cap off a special meal.
Select dessert carefully. Almost all desserts (except for fruit) should be considered a treat and eaten in moderation, but some will do more damage than others. Meringue or gingerbread cookies tend to be healthier cookie options. Fruit crumbles are typically a better choice than pies with a double-crust. A small taste of your favorite dessert, no matter what it may be, is often preferable to grazing through a host of other desserts that don't satisfy your craving.
For more LiveSmart articles, visit
www.McKenzieHealth.org/LiveSmart
Copyright 2022 © Baldwin Publishing, Inc. All rights reserved.  Health eCooking® is a registered trademark of Baldwin Publishing, Inc. Cook eKitchen™ is a designated trademark of Baldwin Publishing, Inc. Any duplication or distribution of the information contained herein without the express approval of Baldwin Publishing, Inc. is strictly prohibited.
Date Last Reviewed: October 14, 2022
Editorial Review: Andrea Cohen, Editorial Director, Baldwin Publishing, Inc. Contact Editor
Medical Review: Jane Schwartz, RDN, CLT
Learn more about Baldwin Publishing Inc. editorial policy, privacy policy, ADA compliance and sponsorship policy.
No information provided by Baldwin Publishing, Inc. in any article is a substitute for medical advice or treatment for any medical condition. Baldwin Publishing, Inc. strongly suggests that you use this information in consultation with your doctor or other health professional. Use or viewing of any Baldwin Publishing, Inc. article signifies your understanding and agreement to the disclaimer and acceptance of these terms of use.