McKenzie Providers Receive Patient-Centered Medical Home Designation from Blue Cross Blue Shield of Michigan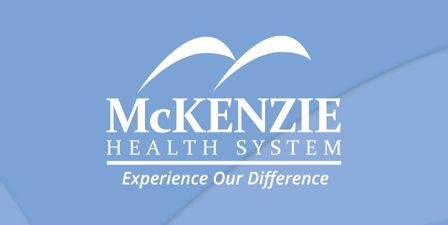 McKenzie Health System is proud to announce that three local providers have been named as Patient-Centered Medical Home Practices for 2022 by Blue Cross Blue Shield of Michigan. Dr. Mark English, Dr. Matthew Gormley, and Dr. James L. Sams received this notable distinction based on their practice's excellence and efficiency in caring for patients over a five-year period.
"Our providers go above and beyond to deliver exceptional care for their patients every day," said Heather Chambers, Director of Healthcare Practices at McKenzie Health System. "We are honored to have them earn a distinction for providing personalized, holistic care that results in better outcomes for patients and the local community."
The current designation period runs from September 1, 2022 through August 31, 2023 and entails high standards in terms of quality, safety and efficiency in patient care. Patient-Centered Medical Home Practices focus on engaging patients in their care and helping them meet healthcare goals with the aim of detecting health issues before they become serious problems, enabling simpler treatment options and better outcomes.
"Ultimately, this model is all about centering care around the patient and delivering exceptional care each step of the way," added Chambers.
Throughout the six McKenzie family healthcare offices, their team of professionals brings together physicians, nurse practitioners and physician assistants to provide comprehensive services and compassionate health care.
McKenzie Health System providers include:
Mark English, MD
Lakeshore Internal Medicine - Port Sanilac, 810-622-9248
Matthew Gormley, MD and Kimberley Curell, PA-C
McKenzie Croswell Clinic, 810-679-0012
James L. Sams, MD and Stephanie Hebberd, MSN, FNP-BC
Peck Medical Center, 810-378-4900
James L. Sams, MD and Nicole Krosnicki, DNP, FNP-C
McKenzie Health and Wellness Center – Sandusky, 810-648-3229
Mark English, MD and Helda Souresho, MD
McKenzie Family Healthcare in Sandusky, 810-648-9677
Megan Burgess, MSN, FNP-C; Michael Lewis, DNP, FNP-C; and Brandy Trepkowski, MSN, FNP-BC
McKenzie Rural Health Clinic – Sandusky, 810-648-2232
Kristie Morgan, MSN, FNP-C
McKenzie After-Hours Clinic – Sandusky, 810-648-6202
For a list of all healthcare providers, visit www.McKenzieHealth.org. If you would like assistance in finding a family healthcare provider, call 810-648-0610.