McKenzie Employees Take on February Heart Health Challenge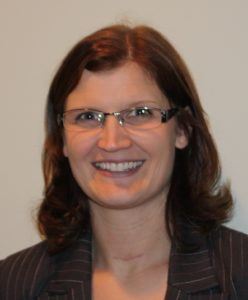 Hearts may be beating a little faster at McKenzie Health System in February as employees participate in "The Beat Goes On" challenge as part of the Journey to Health & Wellness Program. This program was created by the Hospital Council of East Central Michigan in collaboration with McKenzie Health System and other hospital partners. It is designed to promote health, well-being and quality of life, by encouraging employees to reach for their health goals through health risk assessment, education and counseling and more—all while enjoying a little healthy competition.
"At McKenzie Health System, our employees are truly at the heart of what we do," said Carrie Krampits, Director of Human Resources at McKenzie Health System. "Tying in heart-healthy living is a natural fit with the work we do and the care we provide, and who doesn't love a fun challenge? Our organization cares about the health of the team that runs it and we are proud to encourage wellness through this comprehensive program."
The Journey to Health & Wellness program launched in November with the aim of providing a variety of wellness-focused opportunities, education, and resources for employees. The first two challenges were Amazing America, a step challenge, followed by Nutrition 101. Employees have the opportunity to earn wearable devices for completing the four sections of the program: assessment, challenge, education and self-help.
As part of the Journey to Health & Wellness program and its overall focus on community health, McKenzie Health System will also be posting special heart-healthy messages throughout the hospital and clinics and offering heart-healthy meal options and recipes in the cafeteria.