McKenzie Health System to Celebrate National Rural Health Day
Category: News
Posted On: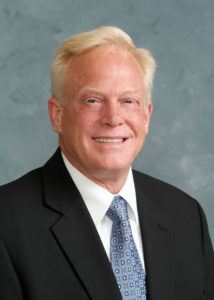 McKenzie Health System will join the National Organization of State Offices of Rural Health (NOSORH) and other state/national rural stakeholders in celebrating National Rural Health Day on Thursday, November 19, 2020.
NOSORH founded National Rural Health Day as a way to showcase rural America; increase awareness of rural health-related challenges; and promote the efforts of NOSORH, State Offices of Rural Health and others in addressing those challenges. National Rural Health Day is an annual day of recognition which occurs on the third Thursday of November.
As part of the celebration, McKenzie Health System has again invited art students from local schools to submit entries which will be displayed on the McKenzie Facebook page as part of a contest. The artwork entries will depict what rural healthcare means to the artist, and community members can vote on Facebook by liking or commenting on entries.
"Involving the young people in our community and seeing their perceptions of rural healthcare is inspiring," shared Steve Barnett, President and CEO at McKenzie Health System. "We know these individuals will be our future leaders and, hopefully, healthcare workers. It is rewarding to see them engaging and looking forward to the future."
An estimated 57 million people – nearly one in five Americans – live in rural and frontier communities throughout the United States. "These small towns, farming communities and frontier areas are wonderful places to live and work; they are places where neighbors know each other and work together," says Teryl Eisinger, NOSORH CEO. "The hospitals and providers serving these rural communities not only provide quality patient care, but they also help keep good jobs in rural America."
These communities also face unique healthcare needs. "Today more than ever, rural communities must tackle accessibility issues, a lack of healthcare providers, the needs of an aging population suffering from a greater number of chronic conditions, and larger percentages of un- and underinsured citizens," Eisinger says. "Meanwhile, rural hospitals are threatened with declining reimbursement rates and disproportionate funding levels that makes it challenging to serve their residents."
McKenzie Health System has been recognized as a leader in rural healthcare for many years. Early in the game, they embraced population health management, which focuses on keeping the community healthy rather than strictly responding to illness. The cultural shift several years ago empowered team members and pushed the organization to achieve many firsts in the state. These initiatives include implementing technology, developing systems of care, and forming partnerships with larger facilities to assure our community has access to the quality care they need, every step of the way.
Additional information about National Rural Health Day can be found at PowerofRural.org. To learn more about NOSORH, visit www.nosorh.org. To learn more about McKenzie Health System, visit www.McKenzieHealth.org.