Outpatient and Surgical Procedures to Resume at McKenzie Health System on May 29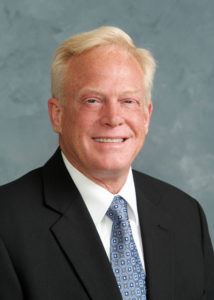 McKenzie Health System will resume both outpatient and surgical procedures on May 29 for non-COVID patients. This follows Gov. Gretchen Whitmer's repeal of Executive Order 2020-17, which included temporary postponement of elective or non-essential medical procedures. Televisions will remain an option for family healthcare as well as physical, occupational, and speech therapy, even as more in-person services resume.
"Preventative services are incredibly important to the long-term health of our community members. With a heightened focus on safety, you can be confident that all measures are taken to protect you while delivering the care you have come to expect. We also recognize that televisions are becoming increasingly popular and we will continue offering that service when appropriate," said Steve Barnett, CEO, and President at McKenzie Health System.
To support staff, patient, and community health, all patients will be screened for coronavirus and asked to wear a mask, which can be provided. All McKenzie Health System staff are screened daily and required to wear masks when unable to maintain social distancing and when working with patients. Scheduling will continue to allow for social distancing. In addition, visitor restrictions remain in place; however, circumstances, where patients require someone to accompany them, will be taken into consideration.
For more information about accessing services at McKenzie Health System, please call 810-648-3770 or visit www.mckenziehealth.org/covid-19.