McKenzie Launches Televisits for Physical, Occupational, and Speech Therapy Patients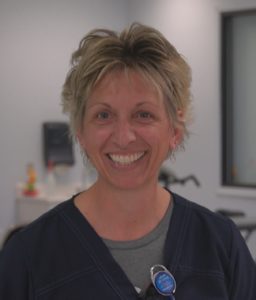 After several years of using telemedicine visits for after-hours care and, most recently, for family healthcare, McKenzie Health System (MHS) recently launched online telehealth appointments, or televisits, for its physical, occupational, and speech therapy patients. Most insurance providers, including Medicare, now cover these televisit appointments the same way they do for in-person visits.
"We continue to look for new ways to provide care for our patients," said Jenny Long, PT, DPT, Director of Rehabilitation Services and Physical Therapist for MHS. "We have many patients with rehabilitation needs and letting those needs go uncared for not only delays the healing process, but in some cases, it may be harmful. McKenzie has been using telemedicine for a number of years to successfully treat patients and now I'm excited that televisits are an option for some of our rehabilitation patients as well."
Televisions offer patients a way to connect with a physical therapist using a smartphone, tablet, or computer with a program called "QLIQ." Physical therapists can demonstrate exercises and clients can do so in return, with the physical therapist offering instruction and updates. Both current and new patients are welcome to make an appointment at 810-648-0210, or they are welcome to call to determine if their needs can be met with telemedicine. In-person appointments are also available.
PT Televisit Demo
Physical Therapist Jenny Long takes patient Zachary Franzel through a series of exercises during a recent televisit appointment.
Physical therapy services can include balance training, exercises to increase strength and range of motion, functional training for daily living activities, coordination and fine-motor interventions, and more.
For more information, call 810-648-0210. You can also visit https://mckenziehealth.org/services/rehabilitation-services to view how MHS is using televisions for physical, occupational, and speech therapy and to learn more about all rehabilitation services available at this location.