MHS Takes Action to Support Community and Others during COVID-19 Outbreak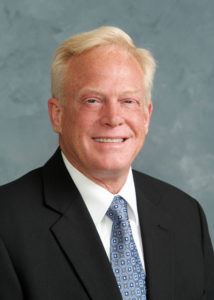 In response to the growing coronavirus or COVID-19 outbreak, McKenzie Health System (MHS) is offering additional options to meet the healthcare needs of the entire community. Beginning on Monday, March 30, parking lot lab draws for routine bloodwork (not for COVID-19) will be available Monday through Friday from 7 a.m. to 5 p.m. at the McKenzie Health System Outpatient Clinic at 120 Delaware Street in Sandusky. MHS will be available to provide this service in our mobile lab just outside of the Outpatient Entrance doors. This service is for individuals who have no ill symptoms and are currently well. If you are not able to walk to the mobile lab, we will do the draw from your car. Again, this is not for COVID-19 testing. Patients who prefer to have their blood drawn outside of the building, should:
Confirm that the order is being sent to MHS from their McKenzie provider OR, if they do not use a McKenzie provider, plan to bring the order with them;
Park in the area just outside of the Outpatient Entrance (on the north side of the building) that is designated as outpatient draw spots; and
Bring their license, insurance card, and lab work order (if not already sent) to the designated lab draw area. The MHS trailer will act as the draw station.
Likewise, patients planning to see their family healthcare provider now have access to a variety of visit options to meet healthcare needs, including tele-visits, telephone consults, as well as in-person appointments.
Patients concerned that they may be infected with COVID-19 should call their primary care provider's office; those without a primary care provider can contact the hospital at 810-648-3770. Again, if patients have COVID-19 symptoms such as a fever of 100.4 degrees, cough, and/or shortness of breath, they should not go directly to the ER, hospital or doctor's office. They should call first and let the provider make the call. McKenzie Health System providers will evaluate symptoms and explain the best course of action. Calling ahead not only helps the patient but the entire community as it prevents the spread of the virus. Patients who need to be seen on an emergency basis should go to the emergency room and, if at all possible, contact the hospital by phone first to manage entrance and transport through the hospital.
Hospitals in Southeastern Michigan are currently approaching their capacity to care for patients with COVID-19, and acute care hospitals elsewhere around the state are preparing to serve as possible additional treatment sites. Although current steps being taken may alleviate the need for this, McKenzie Health System is preparing to support whatever becomes the best strategy for managing overwhelmed facilities to treat non-COVID-19 patients for their inpatient and outpatient needs. The COVID-19 outbreak is ever-evolving, and although we are not accepting patient transfers from other hospitals who have tested positive for COVID-19 right now, there may be a time in the future where we will be mandated to do so. That's why it's important to slow the spread by taking all necessary precautions recommended by the CDC and to adhere to Governor Whitmer's executive orders by staying home and staying safe.
"We understand that this is a very unsettling time for our community and we will do our best to keep everyone updated on our guidelines and how to access services. We post the most current information, resources, and how you can help, on our website at www.McKenzieHealth.org/COVID-19," said McKenzie Health System President and CEO Steve Barnett. "We also want the community to rest assured that we have been working on this for weeks and have taken all measures necessary to protect both the public and staff. We recognize that this is an unprecedented time, but McKenzie Health System is well prepared and will continue to remain as prepared as possible with the goal of keeping our community healthy and strong."
McKenzie Health System also highlights recommendations from the Centers for Disease Control and Prevention (CDC) and World Health Organization (WHO): Practice social distancing. Stay home when you can. Wash your hands for at least 20 seconds. Avoid touching your face. Call your doctor if you have concerns. Listen to trusted resources, rather than online rumors or conjecture.
"As a community, we will overcome this situation together, neighbors helping neighbors and caring first for those most in need. It's this spirit of family that has always defined who we are as a community and I'm so proud to see how our employees and providers are pulling together. It's inspiring," added Barnett.