"Specialty Services and Certifications" the topic of January 8 Lunch & Learn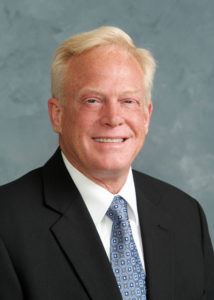 McKenzie Health System is pleased to welcome Steve Barnett, DHA, CRNA, FACHE, McKenzie President/CEO, to present "Specialty Services and Certifications" at the January Lunch and Learn workshop, scheduled for Wednesday, January 8, 2020, from Noon to 1:00 p.m., in the McKenzie Health System Dining Room. Lunch and Learn is a community education series held on the third Wednesday of the month. Please note that this month's Lunch and Learn is taking place on the second Wednesday of the month, January 8. The cost for the workshop is $5 and lunch is included in the price. Pre-registration is required by calling 810-648-6117.
"This workshop will provide valuable information on the new certifications that McKenzie has received in certain specialized services such as stroke emergency care, heart attack emergency care, and specialized emergency services for senior citizens. Come and find out how McKenzie is providing innovative, expert care right here in our own backyard," invites Louise Blasius, LMSW, LPC, Director of Human Services at McKenzie Health System. "As always, the topic will be presented in a relaxed, personal manner, and questions will be welcomed. In addition, attendees will be able to enjoy a delicious, healthy meal. It's a great way to spend lunchtime. We encourage people to reserve their space as soon as possible!"
For more information about the workshop, contact Louise Blasius at 810-648-6181; to reserve your spot, call 810-648-6117.