McKenzie Skin Care Beauty Event scheduled for October 16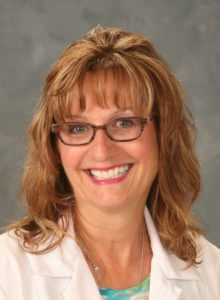 Sanilac County, Mich. – The arrival of fall is a reminder that holiday festivities are just a few short months away. A pre-holiday event to showcase ways to have your skin look and feel beautiful from the inside out has been scheduled. Suzette Walker, Nurse Practitioner at McKenzie Health and Wellness Center, is hosting an open house focused on cosmetic service options, including dermal fillers, wrinkle relaxers, and peels, along with information on how to take care of your skin. The beauty event takes place from 5:30-7:30 p.m. on October 16 at Blue Water Sports Bar located at 8 N. Ridge Street in Port Sanilac.
Nurse Practitioner Walker offers a variety of skin-care services for the face and hands at her Sandusky office. She will provide free confidential consultations during the event and discuss some of the most common skin-care challenges. Giveaways include a variety of gift cards for use on various services, samples of post-procedure skincare products, takeaway gifts, and door prizes.
"With the holiday season quickly approaching, we hope you will stop by and learn about the options available locally to help you look your best. Enjoy a free consultation customized to your skin type and learn more about simple ways to take care of your skin," shares Walker. "We always look forward to connecting with our community and learning more about what interests you."
In particular, dermal fillers help provide volume to the skin, restoring a youthful glow, creating fuller lips, and softening facial creases and wrinkles. These treatments offer immediate results at a fraction of the cost of surgery.
The event is free and open to anyone interested in learning more about cosmetic skin-care services offered by Nurse Practitioner Walker. If you would like more information or would like to schedule an appointment, please call 810-648-3229.