14th Annual McKenzie Auxiliary Golf Scramble a Success!
The 14th Annual McKenzie Auxiliary Golf Scramble was a big success raising over $16,600 which will be used to help with the recent purchase of a 3D mammography machine. This technology helps with earlier detection, less radiation, and more accurate and comfortable screening.
Held on June 6 at Woodland Hills Golf Course, the annual event featured fun, competition, and a perfect day to play golf. "We are so appreciative of our sponsors, golfers, donors, and volunteers for helping make this event a success," said Rebecca Cambridge, McKenzie Auxiliary President. "We had a perfect day to come together, enjoy some friendly competition, and raise money for our hospital and our community."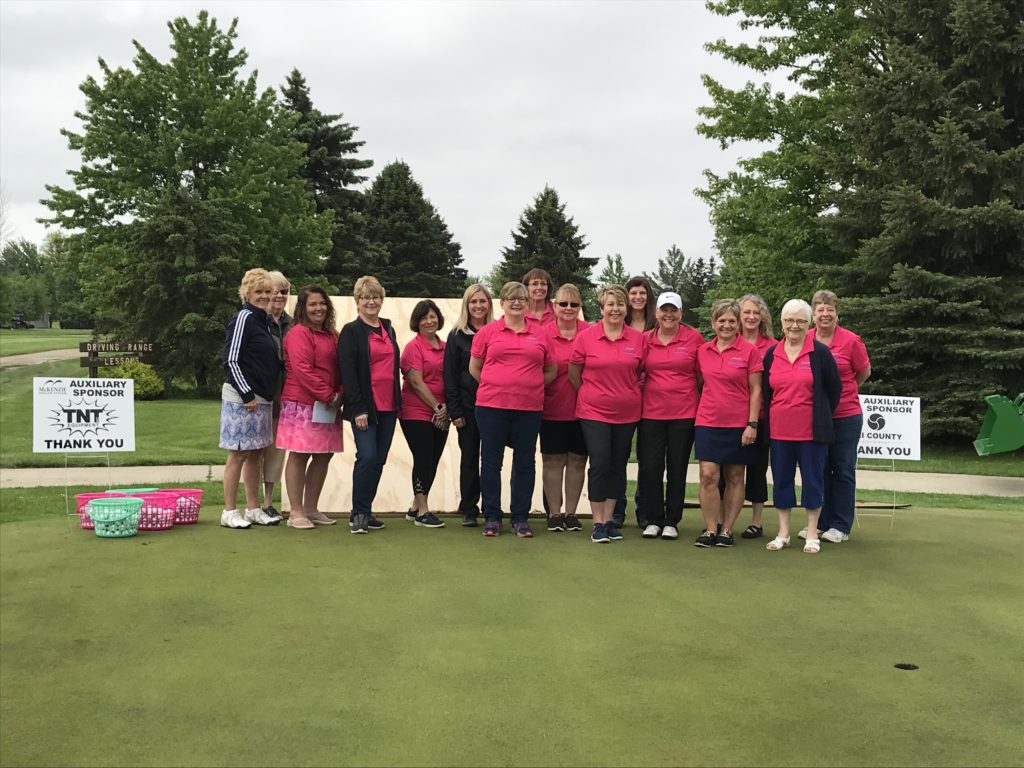 The McKenzie Health System Auxiliary is pleased to announce the following winners in the 14th Annual McKenzie Golf Scramble:
Men's first-place team: Sandusky Big Boy: Rick Tank, Ben Tank, Troy Tank, Chad O'Berski
Women's first-place team: Tri-County Bank: Sheryl Cribbins, Kendra Jickling, Dixie Knappins, Louann Hurley
Mixed first-place team: Covenant Health Care: Dave Nall, Jim Wood, Deb Folkenberg, Brent Ruddy
Finally, the winner of the McKenzie Auxiliary Golf Ball Drop was Kristine Hoskins, who took home $1,000.
Throughout the year, the Auxiliary will continue to raise money to help support the Hospital and its mission to provide excellent care to our community.
Please consider joining us by participating in one or more of these great opportunities:
Bakeless Bake Sale – during September instead of baking a batch of cupcakes or adding calories to your diet, simply mail a check for the amount you would spend on the baking or purchase of baked goods.
Fall Into The Holiday Spirit – November 9, 2019, at Bench Warmers – silent auction and raffle.
Annual Jewelry Sale – December 2019, located in the outpatient lobby of the hospital
Be sure to mark your calendar for the 15th Annual Golf Scramble which is set for June 4, 2020.
To become a Volunteer or Auxiliary Member please contact Nina Barnett, Volunteer Coordinator, at 810-648-6127 or Lynn Fuller, Auxiliary Membership Chairperson, at 810-648-6150, extension 366.