Family Nurse Practitioner Megan Burgess Joins McKenzie Rural Health Clinic
McKenzie Health System is pleased to announce Family Nurse Practitioner Megan Burgess is joining the McKenzie Rural Health Clinic effective January 28. Burgess will be seeing patients along with Nurse Practitioners Michael Lewis and Brandy Trepkowski.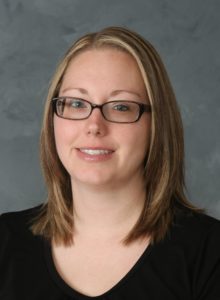 "As we strive to meet the healthcare needs of our community, we are pleased to continue growing our strong and compassionate teams of family healthcare providers," said Debbie Ruggles, Director of Family Practices at McKenzie Health System. "Megan is originally from the area and it has long been a goal of hers to return to care for the community."
Burgess attended St. Clair County Community College, earning her Associate Degree in Nursing (ADN), following that up with a Bachelor of Science in Nursing (BSN) and then her Master of Science in Nursing (MSN) at Chamberlain University. Megan comes to McKenzie with more than a dozen years of nursing experience and a strong background in critical care.
"I love rural health because I feel that I get a chance to really get to know the patients I care for," shared Burgess. "I feel that it is a privilege to care for others and I want to work together with my patients to meet their healthcare needs and goals. I wanted a career where I could make a difference in people's lives, which is why I pursued a career in nursing. I am really excited to be joining the McKenzie team!"
The McKenzie Rural Health Clinic is located at 75 Dawson Street in Sandusky. Appointments can be made by calling 810-648-2232.