February Lunch & Learn features McKenzie's After Hours Clinic
McKenzie Health System is pleased to welcome Kristie Harms, MSN, FNP-C, Family Nurse Practitioner, to present information about McKenzie's new After-Hours Clinic at the February Lunch and Learn workshop, scheduled for Wednesday, February 20, 2019, from Noon to 1 p.m., in the McKenzie Health System Dining Room. Lunch and Learn is a community education series held on the third Wednesday of the month. The cost for the workshop is $5 and lunch is included in the price. Pre-registration is required by calling 810-648-6117 or emailing publicrelations@mckenziehealth.org.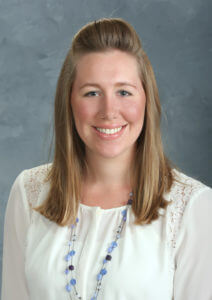 "People will be learning about our popular After-Hours Clinic that is available evenings, weekends, and holidays," shares Louise Blasius, LMSW, LPC, Director of Human Services at McKenzie Health System. The clinic is located at 115 N. Delaware street in Sandusky and the phone number is 810-648-6202. Blasius adds, "Kristie will educate the audience about how this new clinic works, including the fact that it uses telemedicine, which means that patients, using the most up-to-date computer technology, will most likely be interacting with a provider who is in a different location. The after-hours clinic is ideal for minor injuries or illnesses, and makes it easier for people to get the help they need when their healthcare provider is not available!"
"As always, the topic will be presented in a relaxed, personal manner, and questions will be welcomed," reports Blasius. "In addition, attendees are able to enjoy a tasty, nutritious meal. It's a great way to spend lunchtime. We encourage people to reserve their space as soon as possible!"
For more information about the workshop, contact Louise Blasius at 810-648-6181; to reserve your spot, call 810-648-6117.