McKenzie Health System Earns "Acute Heart Attack Ready Certification"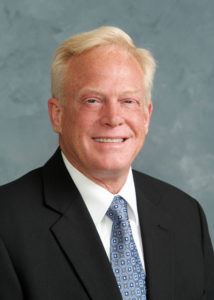 With its ongoing focus on systems of care and crisis response, McKenzie Health System is pleased to announce that it recently was awarded the "Acute Heart Attack Ready Certification" by The Joint Commission. McKenzie Health System is one of three hospitals across the country to earn the certification, the result of 6 months of coordinated efforts among hospital departments involved with emergency care.
The Acute Heart Attack Ready Certification demonstrates a commitment to a high standard of service by improving coordination of care through identification, assessment, monitoring, management, and more. The surveyor for the certification focuses on how a patient experiencing a heart attack is processed from the initial call, through the emergency department, and in transportation to a larger facility when necessary. In the case of a heart attack, the goal is to have patients stabilized and on their way to a facility that can provide advanced heart care in 45 minutes or less.
"Our goal is not just to achieve certification, but to assure patients that we are prepared to manage their condition competently and efficiently," said McKenzie Health System CEO Steve Barnett. "We appreciate the opportunity to fine-tune our quality programs and policies and to showcase our ongoing dedication to quality of care. Most importantly, we are passionate about providing this level of care to the community."
Barnett offered the example of an NFL football team with the goal of winning the Super Bowl: "We wouldn't just contract the best quarterback and hope that was enough. We would fill each position with the best available talent, make sure the coaching staff is of the highest caliber and committed to the goal, create the playbook, have everything planned for ahead of time, and practice until the plays are as fine-tuned as possible. That's what a 'system of care is and why we pursue certifications. Taking our team through the process of developing the very best programs, policies and protocols bring them to the point that when those days come and the emergency happens, we have done everything we possibly can to give this person and their loved ones the very best outcome. This sets the bar high for our team, but it is the level of care we are committed to providing to our community."
Ultimately, the Acute Heart Attack Ready Certification recognizes that McKenzie Health System is following the latest evidence-based guidelines for heart attack care and is continuously working to enhance its care.