March Lunch and Learn Focuses on Rehabilitation & Swing Bed Services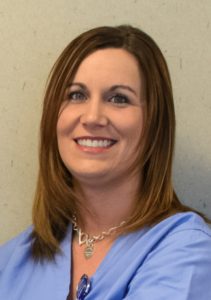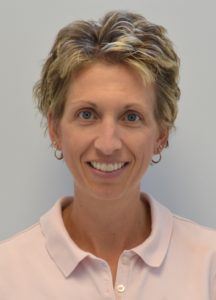 McKenzie Health System is pleased to welcome Jenny Long, PT, DPT, Director of McKenzie Rehabilitation Services; Heather Chambers, RN, Day Shift Nurse Manager and Swing Bed Coordinator; & Team, to present "Rehabilitation Services at McKenzie" at the March Lunch and Learn workshop, scheduled for Wednesday, March 21, 2018, from Noon to 1 p.m., in the McKenzie Health System Back Dining Room. Lunch and Learn is a community education series held every third Wednesday of the month. The cost for the workshop is $5, and lunch is included in the price. Pre-registration is required by calling Nina Barnett at 810-648-6127.
"Many people are unaware of what rehabilitation and swing bed services are and how they can benefit from them," shares Louise Blasius, LMSW, LPC, Director of Human Services at McKenzie Health System. "McKenzie's rehabilitation services encompass occupational therapy, which helps people get back to doing the things they want or need to do in everyday life following a stroke or injury; physical therapy, which assists people in improving their mobility and range of motion as well as relieving pain if they have conditions such as arthritis or back pain; and speech therapy, which helps people with communication and cognitive impairments."
"In addition, our Swing Bed Program provides skilled nursing and rehabilitative services within the hospital facility," explains Blasius. "It replaces the need for transferring a recovering patient out of the community to a nursing or rehabilitation center for skilled inpatient care. With the Swing Bed Program at McKenzie, your physician can transition or "swing" your care from acute medical care to skilled nursing or rehabilitative services that you can receive right here at the hospital."
"Come join us as we talk about McKenzie Rehabilitation Services on March 21, and how they might benefit you or a loved one," invites Blasius. "As always, the workshop will be presented in a relaxed, personal atmosphere, questions will be encouraged, and all attendees will have a delicious lunch." For more information about the workshop, contact Louise Blasius at 810-648-6181; to reserve your spot, contact Nina Barnett at 810-648-6127.