Local Art Students Participate in National Rural Health Day
National Rural Health Day was celebrated by McKenzie Health System and other organizations around the country on November 15.
Each year on the third Thursday of November, the National Organization of States Offices of Rural Health focuses on honoring the "can-do" spirit that prevails in rural America while bringing to light the unique healthcare challenges that rural citizens face – and showcase the efforts of rural healthcare providers, State Offices of Rural Health and other rural stakeholders to address those challenges.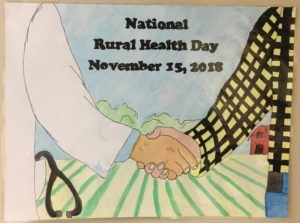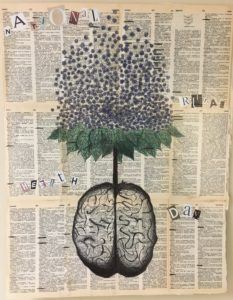 As part of the celebration, local schools were invited to have their art students create a piece that they feel represents what rural means to them. Entries were photographed and posted to the McKenzie Health System Facebook page.
"We would like to congratulate Kaleigh Wrubel as the first place winner of the art contest, receiving a total of 178 votes, and Jenna Wylie as the second-place winner, receiving a total of 102 votes, both Sandusky High School art students," shared Billi Jo Hennika, Chief Operating Officer at McKenzie Health System. "We were so pleased with each of the 22 entries that were submitted. It is clear we have many talented young people here in our community!"
In addition to the art contest, McKenzie team members visited local businesses to show appreciation for sharing the community with them and asking each to encourage their employees to live a healthy lifestyle.
All of the art entries are available in an album on the McKenzie Health System Facebook page. Additional information about National Rural Health Day can be found at https://nosorh.org/about-national-rural-health-day/.