McKenzie Town Hall 12-2-20
Category: Town Hall Events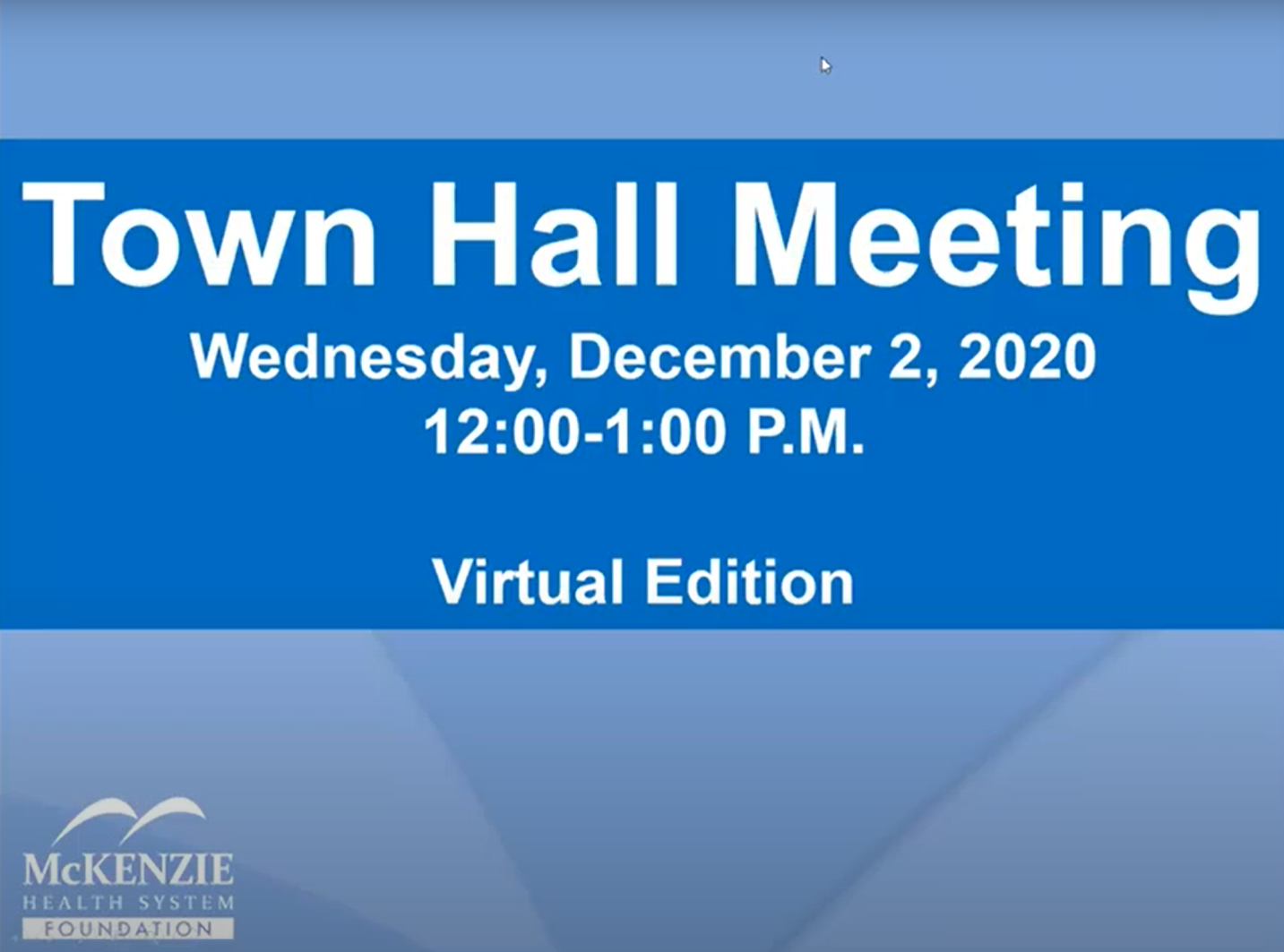 About this Video
Check out our McKenzie Town Hall on 12-2-20.
At December 2, 2020, Town Hall event, panelists shared information on topics relevant to our local small businesses/employers.
Objectives:
How McKenzie Focuses on the Health of the Community and
Partners with Local Businesses
Year-End Taxes & Paycheck Protection Program
Workforce Engagement & Retooling for COVID
Question & Answer Session
Panelists:
Billi Jo Hennika, MHA, BSN, RN Chief Operating Officer, McKenzie Health System
Michael & Susan Dreyer Dreyer & Dreyer CPA's LLC
Eldon Preston, BBA CBSP Business Project Development / Business Solutions Professional GST Michigan Works!
Moderator: Carol Martino, Community Relations Committee Member | McKenzie Health System Foundation