McKenzie Medical Staff Merit Scholarship Awarded to 2 Local Students
Category: News
Posted On: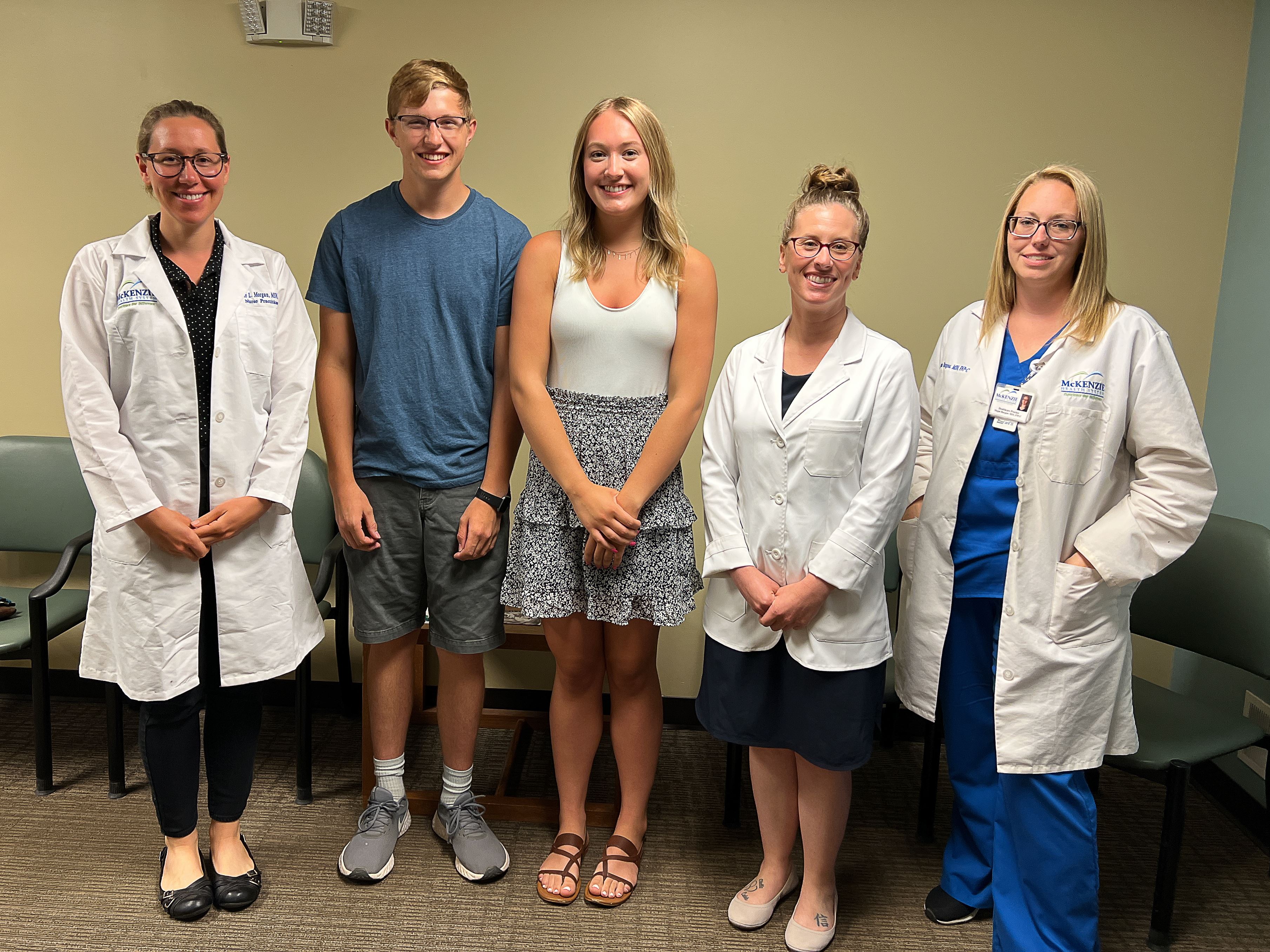 Supporting the next generation of healthcare professionals, McKenzie Medical Staff Merit Scholarships were awarded to local students interested in pursuing healthcare professions. Both students received $1,000 scholarships.
Joseph Gingell, the 2022 valedictorian of Brown City High School, will be attending Michigan State University, where he will be pursuing a bachelor's degree in Bio Medical Laboratory Science. After graduation, he plans to attend a Physician Assistant Master's program and then begin his professional career. In high school, Joseph was active in 4H, Future Farmers of America (FFA), Health Occupations Students of America (HOSA), and National Honor Society (NHS). He has chosen the medical field, as his interest grew by taking classes in related fields of study, such as Biology. Joseph is appreciative of his time growing up on the family farm and is looking forward to continuing his education in the medical field.
Mikayla Lancaster, the salutatorian of Cros-Lex High School, will attend Grand Valley State University in the fall, where she will be pursuing a Bachelor of Nursing. After graduation she plans to pursue travel nursing or continue her education to become a Nurse Practitioner. In high school, Mikayla was a student representative to the school board, NHS president, and enjoyed playing volleyball. She is following in the footsteps of her grandma, who also was a nurse. Mikayla noticed the impact her grandma had on her patients by how much they missed her when she was gone and wants to have that same kind of impact on people's lives.
The McKenzie Medical Staff Merit Scholarships are awarded annually to Sanilac County graduating high school seniors entering an accredited college or university and planning to become a healthcare professional. Selection criteria are based on academic achievement, community service, and accomplishments.
"As providers, it is extremely rewarding to be able to assist the next generation of medical professionals. We are so proud of these 2 young people and are thrilled to see them pursuing careers in healthcare," said Kristie Morgan, MSN, FNP-C, Nurse Practitioner at McKenzie After-Hours Clinic and member of the McKenzie Medical Staff Scholarship Committee. "Congratulations to Joseph and Mikayla, we wish them the best!"
Information about the McKenzie Medical Staff Scholarship is available at www.mckenziehealth.org/about-us/scholarship.