McKenzie Medical Staff Merit Scholarship Awarded to 2 Local Students
Jacob Sanderson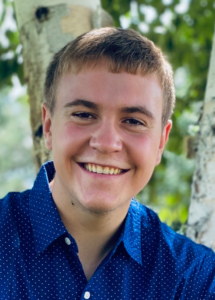 Erin Manns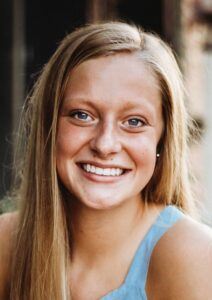 Staff Merit Scholarships were awarded to local students interested in pursuing healthcare professions. Both students received $1,000 scholarships.
Erin Manns, a recent graduate of Croswell-Lexington High School, will be attending Indiana Wesleyan University in Marion, Indiana, where she will be running cross-country and track and field while pursuing a bachelor's degree in Social Work. After graduation, she also intends to complete a master's degree in Social Work. According to Erin, "it is my goal to serve my future community, particularly the community's children and families, to the best of my ability and to show love and support to those who need it most."
The valedictorian of Sandusky Junior/Senior High School, Jacob Sanderson will attend Oakland University in Oakland County, Michigan, on a pre-med track with the aim of becoming an endocrinologist. An athlete and community volunteer, Jacob was also a member of Health Occupations Students of America. He noted, "I was diagnosed as a type 1 diabetic when I was 13 years old and when thinking of a career field I am passionate about, endocrinology instantly comes to mind. I love helping others and I feel like I could make a positive impact on other people's lives daily with my firsthand knowledge of the disease."
The McKenzie Medical Staff Merit Scholarships are awarded annually to Sanilac County graduating high school seniors entering an accredited college or university and planning to become healthcare professionals. Selection criteria are based on academic achievement, community service, and accomplishments.
"We have such amazing students in our community and we are honored to support them as they pursue their higher education dreams," said Kristie Morgan, MSN, FNP-C, Nurse Practitioner at McKenzie After-Hours Clinic and member of the McKenzie Medical Staff Scholarship Committee. "Congratulations to Erin and Jacob, we wish you the best!"
Information about the McKenzie Medical Staff Scholarship is available at www.mckenziehealth.org/about-us/scholarship.