"She's Worth the Best" Community Challenge in April
Challenge Aims to Raise $50,000 for 3D Mammography Technology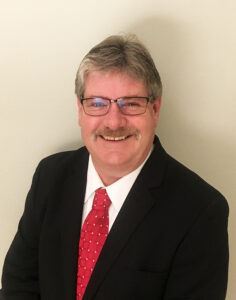 Acknowledging the importance of women in families and communities, the McKenzie Health System Foundation is hosting a "She's Worth the Best" digital community fundraising campaign with the goal of raising $50,000 for new 3D mammography technology. Tubbs Brothers in Sandusky is the event's signature sponsor, providing a $25,000 challenge match donation for the first $25,000 raised. The campaign runs from April 5-30 and all funds will go toward the cost of the 3D mammography technology at McKenzie Health System.
Businesses and community members can get involved by serving as a sponsor for as little as $250 or sign up for free as a "She's Worth the Best" fundraising champion. Champions can personalize a digital page with their message and goals and then share details with friends and family on social media. The "She's Worth the Best" site at www.ShesWorthTheBest.org makes it easy to get involved and make a difference.
"My decision to join the McKenzie Health System Foundation was based on my own life-saving experience with the hospital and realizing just what a difference it makes to have great care in our own backyard," shared Bill Dixon, McKenzie Foundation Circle of Friends Committee Chair. "I think every person has either experienced some kind of health issue or has a loved one who has. It is at those times when we realize how much our entire life is affected by our health. I'm proud to be doing my part by supporting an organization that provides the quality healthcare we need and I am inviting the community to join me."
Tubbs Brothers, located at 959 W. Sanilac Road in Sandusky, will also host a radiothon at their location on April 26, which will air compliments of Sanilac Broadcasting. More details about how the community can join the fun will be released soon after the campaign launches.
"Fundraising efforts and community gifts help us make significant advances in healthcare and treatment options, which can change and save lives. We are incredibly grateful for the support of the McKenzie Health System Foundation and our local community for making this event a priority as we raise critical funds for this life-saving equipment," said Steve Barnett, President and CEO at McKenzie Health System.
In particular, the 3D mammography machine, along with ProFound Artificial Intelligence and Contrast-Enhanced Spectral Mammography, provides the best option for detecting breast cancer at the earliest stage. The earlier cancer is detected, the better the chances of successful treatment.
Questions about the fundraiser can be addressed to Nina Barnett at NBarnett@McKenzieHealth.org or 810-648-6127.