McKenzie Substance Abuse Recovery Program Offers Compassionate Treatment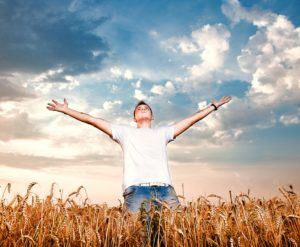 McKenzie Substance Abuse Recovery Program Offers Compassionate Treatment for a Healthier Community
The McKenzie Substance Abuse Recovery Program, which was developed through a grant received last fall, offers treatment options and resources for those struggling with substance abuse issues. According to the National Institute on Drug Abuse, in 2018 about 78%, or 2,011, of the total Michigan overdose deaths involved at least one opioid. The number of fatal overdoses has continued to increase both in Michigan and nationwide.
Treatment options for long-term drug abuse recovery, which are customized based on the needs of each patient, include medication-assisted treatment, as well as maintenance treatment with ongoing opioid substitution therapy. The program also includes a consultation with a dietician as needed. Patients will have access to resources which support recovery including individual, group, and family therapy. If more in-depth treatment is needed, such as detox or inpatient rehabilitation, staff can assist in making those connections as well.
"With previous numbers already being high, we believe even more people will struggle with addiction and recovery during these challenging times. We want our community to know we are here to help with individualized treatment options and can assist patients with finding support programs based on their particular need," said Mark Hamed, MD, MBA, MPH, Emergency Department Medical Director at McKenzie Health System. "Our treatment is kind and compassionate and designed to help each person meet their goals and recover from addiction. You are not alone and our team is here to help in any way we can."
This program was developed to help fight the stigma of addiction and to provide easier access to help for those struggling with addiction. To reach out for assistance or to learn more about the program, visit www.McKenzieHealth.org/Recovery or call 810-648-9677.