McKenzie After-Hours Clinic Moves to Main Street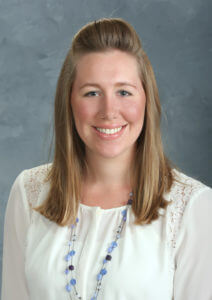 The McKenzie After-Hours Clinic and the St. John Providence Virtual Specialty Clinic, which provides psychiatry, social work, and behavioral health care, will be moving to 74 S. Elk Street in Sandusky on September 16. The new location, which previously housed other McKenzie Health System specialists, is next to Sanilac Pharmacy.
"We are pleased to offer our after-hours and telehealth specialists at a dedicated and convenient location," said Billi Jo Hennika, Chief Operating Officer at McKenzie Health System. "Our patients continue to share positive reviews about the care they receive from our telehealth clinics which were designed to make it easier to see a healthcare professional after regular business hours. It also makes specialists available to the community that might not otherwise be possible due to logistics and costs. Their connection to McKenzie Health System ensures that they have been vetted to provide outstanding care to patients."
The After-Hours Clinic is available Monday through Thursday, 4:30-9:00 p.m.; Friday, 1:00-9:00 p.m.; and weekends and holidays, 9:00 a.m. to 2:00 p.m. Nurse Practitioner Kristie Harms, MSN, FNP-C staffs the clinic, along with other providers, utilizing telemedicine technology. While the clinic is not intended for emergencies, it is ideal for minor injuries or illness, minor burns, coughs/colds/sore throats, sinus and ear infections, fever or flu-like systems, non-threatening allergic reactions, and rashes or other skin irritations. No appointments are needed and walk-ins are welcome.
It should be noted that Ear, Nose, and Throat (ENT) specialist Dr. Jeffrey Milewski will remain at his current location at 115 Delaware Street in Sandusky.
An open house inviting the community to the new facility will take place this fall with the date and time to be announced.