Physician Assistant Kimberley Curell Joins Croswell Clinic
McKenzie Health System is pleased to announce that Physician Assistant Kimberley Curell will be joining Dr. Matthew Gormley and the team at Croswell Clinic effective January 28.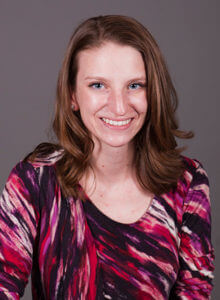 News of the transition was announced to patients recently and all have the option of continuing with her in Croswell. "Kimberley has built strong relationships with the patients she has cared for in Sandusky and we know she will do well as she transitions to the Croswell community," said Debbie Ruggles, Director of Family Practices at McKenzie Health System.
Curell attended Lake Superior State University, earning a degree in Chemistry, following that up with Central Michigan University's Physician Assistant program; she began her career at McKenzie Health System in 2015. She enjoys working in a rural area and getting to know patients and families.
The Croswell Clinic is located at 8 N. Howard Avenue in Croswell and appointments can be made by calling 810-679-0012.