McKenzie Health System Part of National Rural Health Resource Center Financial Summit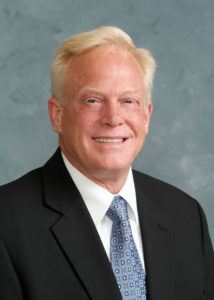 Representing our local community and sharing both the challenges and successes of McKenzie Health System, CEO and President Steve Barnett recently participated in the National Rural Health Resource Center's Financial Summit. With support from the Federal Office of Rural Health Policy, the semi-annual summit revolves around the financial health of rural hospitals across the country.
Convened by the Center for Small Rural Hospital Transitions and Technical Assistance and Service Center programs, the summit brought together 11 field experts to discuss and identify the key indicators that impact financial success for small rural hospitals and clinics. While there are core financial indicators that stand the test of time, this year's National Rural Health Resource Center Financial Summit focused on specific activities rural hospitals should engage in and adopt as they transition from a volume business model to a value business model.
"As we focus on providing and adding value to our community and our patients, this was an incredible opportunity to meet with others in the industry, to share best practices and challenges, and to provide a voice for what we are doing at McKenzie Health System," said Barnett. "I always look forward to sharing the story of our strong system and our tremendous community with others and appreciate the chance to hear other perspectives as well."
Other summit attendees included Flex programs, State Offices of Rural Health, state hospital associations, FORHP, the Flex Monitoring Team, Rural Health Value, financial consultants, and other rural hospital and network leaders. A report on the summit will be available later this year to support financial health in rural hospitals and clinics.