McKenzie Health System Opens New After-Hours Clinic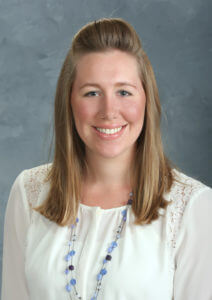 McKenzie Health System is pleased to announce they will begin offering an after-hours clinic, which will be open 7 days a week, beginning in the fall to allow for access to care when your healthcare provider is not available. McKenzie After-Hours Clinic (MAC) will be available for those unexpected, unplanned illnesses that are not emergencies.
"Getting sick is never convenient, but we are making it easier than ever to get the attention and relief you need with our extended after-hours clinic availability," said Billi Jo Hennika, Chief Operating Officer at McKenzie Health System. "We are incredibly pleased to expand access to healthcare when and where you need it."
While the after-hours clinic is not intended for emergencies, it is ideal for minor injuries or illness, minor burns, coughs/colds/sore throats, sinus and ear infections, fever or flu-like systems, non-threatening allergic reactions, and rashes or other skin irritations.
To enhance access to the new clinic, the hours will include evenings, weekends and holidays, with details to be announced soon.
Walk-ins will be welcome at the McKenzie After-Hours Clinic which will be located at 115 Delaware Street in Sandusky. The phone number for the clinic is 810-648-6202. Nurse Practitioner Kristie Harms, MSN, FNP-C will staff the clinic, with other providers and telemedicine technology being utilized as needed. Patients will be referred back to their primary care physicians for follow-up treatment.
Additional information about the new McKenzie After-Hours Clinic will be available on our website, www.mckenziehealth.org, in the coming weeks.