February 19th Lunch and Learn Workshop asks "How are Your New Year's Resolutions Doing?"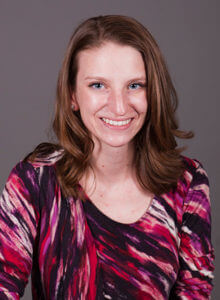 Wow, it's February! What happened to those New Year's Resolutions?! If you haven't made any yet or are not following through on the ones you did make, don't despair; this Lunch and Learn Workshop is meant for you! McKenzie Health System is pleased to present Kimberley Curell, PA-C, Physician Assistant at Croswell Clinic as the speaker addressing "How are your New Year's Resolutions doing? Still time to make healthy ones" at the February Lunch and Learn workshop, scheduled for Wednesday, February 19, 2020, from Noon to 1 p.m., in the McKenzie Health System Dining Room. Lunch and Learn is a community education series held on the third Wednesday of the month. The cost for the workshop is $5 and lunch is included in the price. Pre-registration is required by calling 810-648-6117 or emailing publicrelations@mckenziehealth.org.
"The beginning of a new year often brings a list of New Year's Resolutions," declares Louise Blasius, LMSW, LPC, Director of Human Services at McKenzie Health System. "Sometimes people think that if they haven't made any resolutions yet or haven't started fulfilling them yet that they are doomed to fail. However, Kim's here to remind us that there's always time to make (and keep) New Year's Resolutions, especially when it comes to our health"!
As always, the topic will be presented in a relaxed, personal manner, and questions will be welcomed. In addition, attendees will be able to enjoy a delicious, healthy meal. It's a great way to spend lunchtime.
Blasius reminds interested attendees, "Because our dining room has limited seating, pre-registration for the February 19 Lunch & Learn Workshop is required by calling 810-648-6117 or emailing publicrelations@mckenziehealth.org. We hope to see you there!"