Extra April Lunch and Learn Features National Speaker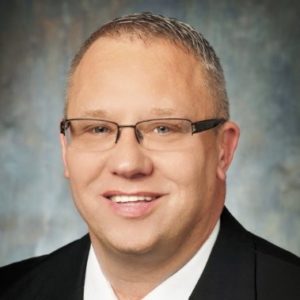 McKenzie Health System, in collaboration with Sanilac County Families Against Narcotics and A Chance to Change Drug and Alcohol Testing, L.L.C., is excited to welcome Michael DeLeon, founder of Steered Straight, Inc., to a special Lunch & Learn workshop on Wednesday, April 25, 2018, Noon to 1 p.m., in the McKenzie Health System Back Dining Room. Steered Straight, Inc. is a New Jersey-based organization focused on addressing and preventing drug abuse through youth and community education. The cost for the workshop is $5, and lunch is included in the price. Pre-registration is required by calling Nina Barnett at 810-648-6127.
"Mr. DeLeon will be presenting 'Under the Influence'", a community- and parent-focused educational workshop combining the prescription drug abuse epidemic with the exploding increase in heroin use/misuse, as well as the pending push to legalize marijuana for recreational use," reports Louise Blasius, LMSW, LPC, Director of Human Services at McKenzie Health System. "Coupling this with changing trends with synthetic drugs, e-cigarettes, vapors, and alcohol, this seminar educates its audience on how to better understand and prevent, as well as stop the overdose and overdose death epidemic we are suffering from in our country."
"We are fortunate to have such a well-known and dynamic speaker coming to Sanilac County!" shares Blasius. "DeLeon has been featured on NBC, FOX NEWS and CNN, and his workshops and presentations have been well-received across the nation. He will be presenting to students in local high schools as well that day in a multi-faceted approach to drug use prevention. We are gratified to be part of this vital effort to stop overdoses and overdose deaths in our community!"
"Come join us as we learn more about concrete steps we can take to STOP the prescription drug abuse epidemic that is reaching into Sanilac County!" urges Blasius. "As always, the workshop will be presented in a relaxed, personal atmosphere and questions will be encouraged." For more information about the workshop, contact Louise Blasius at 810-648-6181; to reserve your spot, contact Nina Barnett at 810-648-6127.